Skip to product information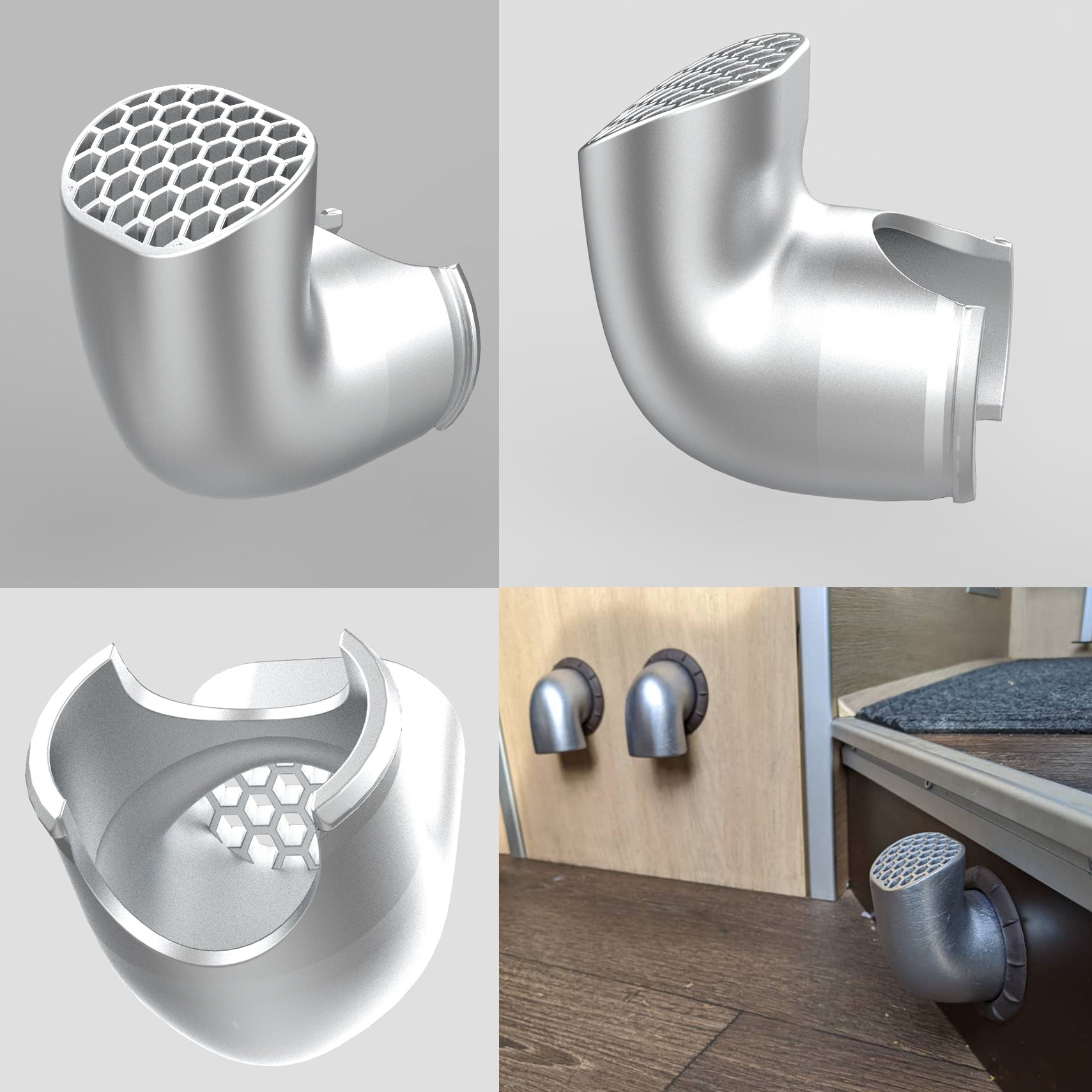 Truma Vent Heater Elbow (Winnebago Solis & Hymer Aktiv)
Sale price
$45.00
Regular price
The Truma Vent Elbow is plug-and-play attachment for the Truma Vent holes. It swivels 360° to direct AC & Heat to your liking, and is low profile to help navigate tight van spaces. For loft/pop-top owners, this vent elbow effectively directs heat upwards to warm the upstairs bed, It clicks into place and uninstalls easily with a pinch of the snaps. 
• Made with heat-resistant polymer and high-heat paint
• Low Profile / Unobtrusive
• Saves propane by effectively heating the loft area
• Prevents Rodents from entering the ducting system.